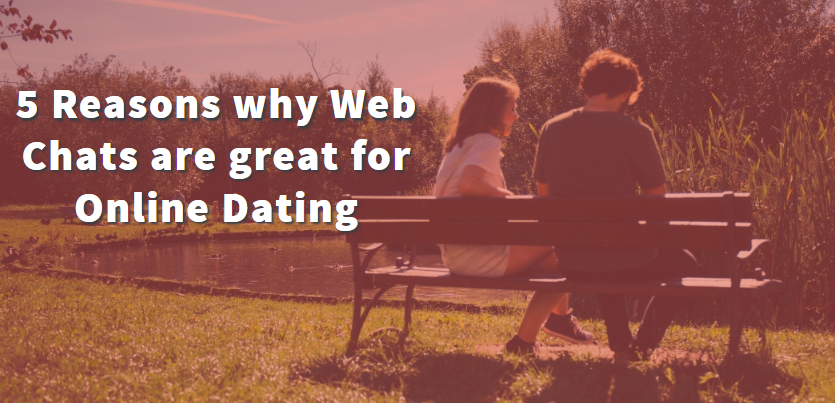 5 Reasons why Web Chats are great for Online Dating
---
Posted on October 19, 2016
Technology has radically changed the way we do most things, and dating is one of them. Before the Internet and Social Networks, if you met someone you liked, you would have to go and ask them about their number or ask them out right away. Now you just search for them on Facebook or Instagram and contact them immediately. Nowadays, dating is easy and meeting new people is easier! Web chats and dating apps have been finding a big use by most people and we remind you that online dating is now a $2 Billion industry! Keep reading to find out why web chatting is so used and a great way to meet and date people.
The process itself
The process of dating online itself is
very easy
. When you talk to someone at a web chat, if you like where the conversation is going, you can keep talking in a different platform and then go on a real date. If you don't like the person you're talking to, you can just log off and although it may be a bit rude, it's just how these things work. On a real date you can't just "log off", you have to stay there all night and listen to someone you're not enjoying. So if you've been experiencing this recently, join a web chat.
Meet New People
If you're tired seeing the same people at the bar and you feel like n
one of them are "dating material", then just join a web chat. You will have the chance to meet new people and talk to them. The great thing is that there are no barriers, so you can find people outside your city, country or continent.
Great Opportunity for Shy People
Not all people find it easy to be friendly, social and outgoing in public. Some are very shy and that quality doesnÂ't help you at all if youÂ're trying to speak to someone in a bar or at a coffee house. Of course, the shyness goes away after knowing that person, but breaking the ice is really hard. In this case web chatting comes in hand too. When youÂ're talking to someone through a computer they canÂ't really see you blush or stutter, so itÂ's easier and more comfortable to talk.
New Experiences
Nowadays people get bored easily from
dating/a relationship. That being said, you can just try a new thing - that would be
web chatting
. Of course people are a bit skeptic at first whether to try it r not, but you can actually meet people online and whether itÂ's your new partner or just a friend, thatÂ's up to you.
Save Time and Money
As cheesy as this may sound, web chatting is the cheap way to meet you new people. We usually go to bars/clubs, get dressed up, spend money on drinks and time to try to impress and talk to new people. Through web chatting, you can just stay at home and save time and the money.
---
Keywords : free chat,web chatting